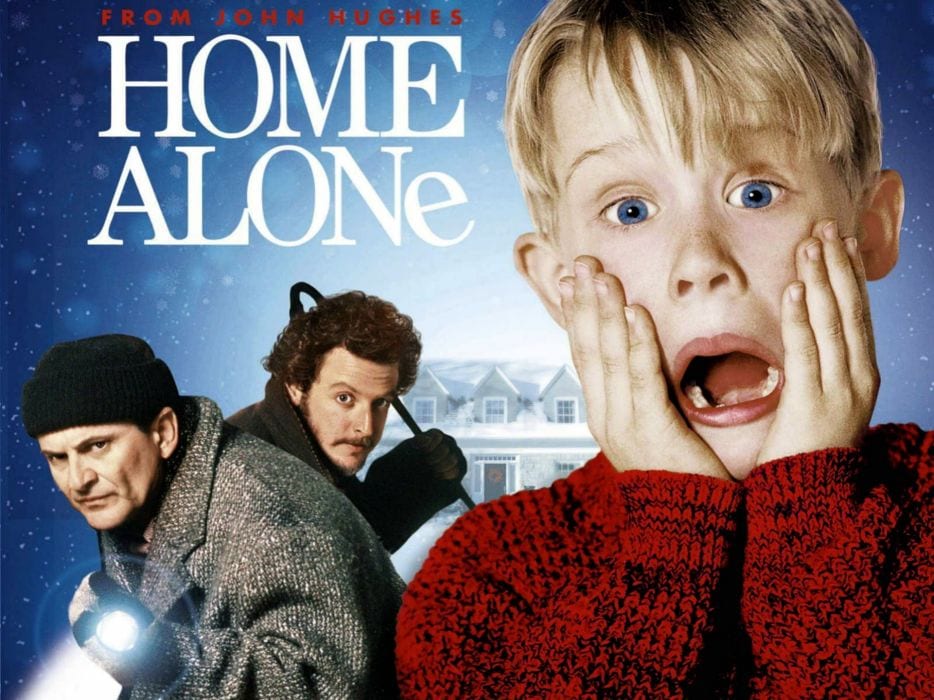 John Hughes produced and wrote this Christmas classic about a kid accidentally left "home alone" for the holiday. Hughes pushes the syrup, but this picture has more of Looney Tunes-Meets-Tarantino vibe.  What little Kevin (Macaulay Culkin) does to burglars Daniel Stern and Joe Pesci is waayyyyyyy beyond enhanced interrogation.  I had to leave the room more than once, such was the barbarity, but I did see Kevin shoot them point blank with a pellet gun (balls and forehead), burn their heads and hands, smash their faces with full swinging paint buckets and a hot iron, cut a rope line so they crashed into brick, and ice the stairs and litter the floor with tiny cars (resulting in perhaps permanent spinal injury to both men). He also placed sharp objects under the windows, and even a nail, which went through Stern's foot.  I think variations of tar-and-feathering occur as well, and the kid even uses a live tarantula to terrorize the duo. 
Now, I'm generally a "stand your ground" guy; if you stick your fingers inside the facemask, you get bit. But this is just too much.
When the mayhem is not in session, the movie is a little ho-hum. Kevin is not that cute, his family are a coterie of monsters (except for his Dad, John Heard, Gonzaga alum and fittingly nonplussed by the abandonment of his child), and as with almost all John Hughes films, almost every adult is a moron or a cretin.