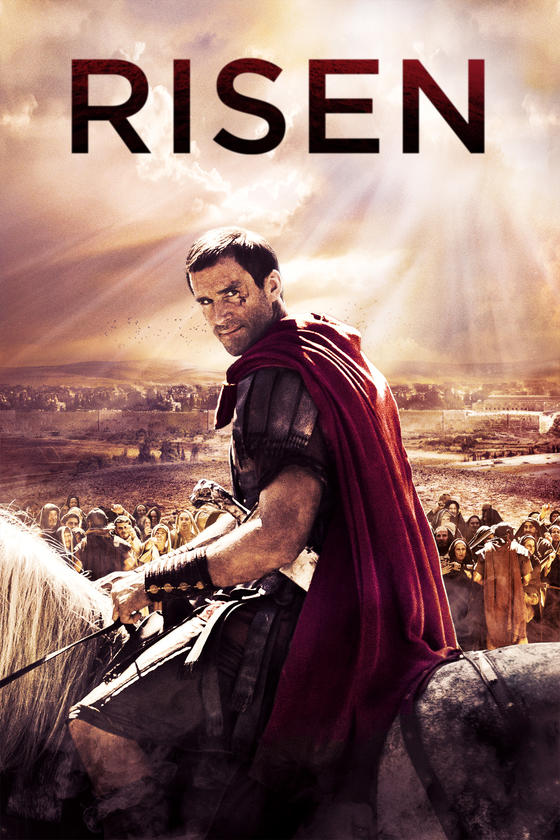 Kevin Reynolds was a big deal at exactly the same time Kevin Costner was a bankable lead, directing or helping Costner out in massive budget fare like Dances With Wolves and Robin Hood (they fell out over Waterworld, with Reynolds remarking that Costner "should only act in movies he directs. That way, he can work with his favorite actor and director").   It's been a decade since Reynolds last helmed a Hollywood feature, but with Risen, he manages several minor victories that amount to a pretty compelling religious/historical procedural.
Jesus is on the cross and Pontius Pilate's right-hand tribune, Clavius (Joseph Fiennes) is dispatched to hurry the process and smooth out the disposal of the body. When that body disappears, due it seems to the drunken inattention of Clavius' guards, the politics of the situation (a pressed Pilate, furious Pharisees) finds Clavius embarking on an investigation and a manhunt for the apostles. In an era when big budgets and sweep are expected in "mere" television (see Game of Thrones), Reynolds does a nice job of minimizing the scope of the film while projecting authenticity. Shot on location in Malta and Spain for $20 million, the picture looks right.
Reynolds also effectively communicates the religious message (the previews for Risen include numerous films that share a common Christian theme that God is here, with us, saving kids from illnesses, showing them heaven, etc.) Naturally, Clavius has his own religious conversion, but it is not a momentous, eyes-shimmering thing.  Fiennes is understated and quite moving as he grapples with what he cannot believe. While the end is anticlimactic (Jesus appears to his disciples and then he's off), it had to be, unless we were going to follow those apostles to their eventual, gruesome ends (11 of the 12 died ugly; only John died of natural causes).
It's not perfect.  The script is a little thin and the one battle scene between the Romans and the Zealots feels tiny, but all-in-all, this is a game effort.