Operation Finale – 2.5 stars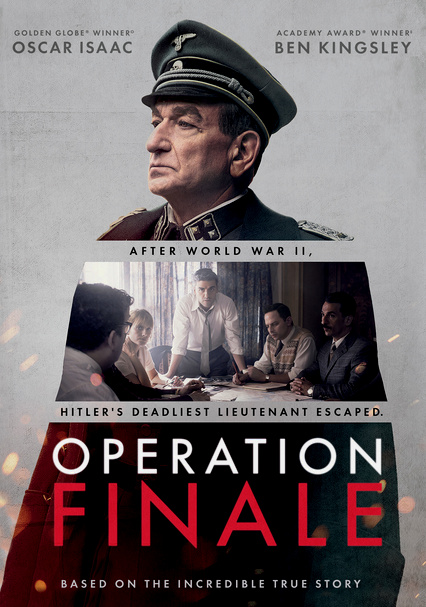 Chris Weitz's (About a Boy) largely faithful recreation of the capture of Adolph Eichmann is sober, competent and a little dull.  Peter Malkin (Oscar Isaac) is the focus of a several member Israeli infiltration team sent to grab Eichmann (Ben Kingsley) from Argentina and covertly spirit him away to Israel for trial.  All well and good, even if the film drags until they actually get to South America.  When on the ground, the film picks up, but there really isn't much to the operation.  They jump Eichmann at night as he gets off his bus and keep him in a safe house, where his removal is delayed for several days, thus allowing Isaac (whose sister, niece and nephew were killed in the Holocaust, which we see in flashback) to engage the monster in an effort to get his signed consent to extradition.  The best part of the picture is Kingsley, who conveys Eichmann's urbane precision and amorality in equal parts.  But there isn't much to the exchange.   Isaac seems too much the professional to be flustered by the engagement, and Weitz is too cautious in the opportunity.
Perhaps sensing the film's lethargy, Weitz adds a fictional Argo-like race to the airport, but it lacks any real punch.
A perfectly inoffensive picture.  Wait until it's free and you have little in the way of alternative entertainment options