This boring, blaring, hackneyed remake of The Poseidon Adventure cost $160 million to make and made $181 million at the box office.  It was nominated for a best visual effects Oscar, but I have questions:
1.  Who casts Kurt Russell as the former mayor of New York City?  San Pedro, maybe.  But The Big Apple?  Look at this guy?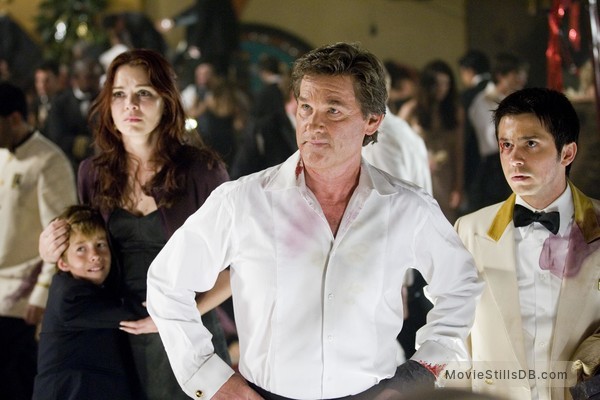 2.  How good is Kevin Dillon?  He walks right in as Johnny Drama from HBO's "Entourage", says "Look at me, I'm Mr. Lucky" and then he dies.  $1 million?
3.  Fergie is the singer.  But she doesn't sing "There's Got to Be a Morning After."  Huge mistake.
4.  I miss Shelly Winters.  Why couldn't she cameo?  She died the year it was released, but still . . . .
5.  I liked Andre Braugher as the new captain.  But why he didn't get to say "Oh My God" as the wave hit, like Leslie Neilson?
Now this was a movie!