The Social Network – 5 stars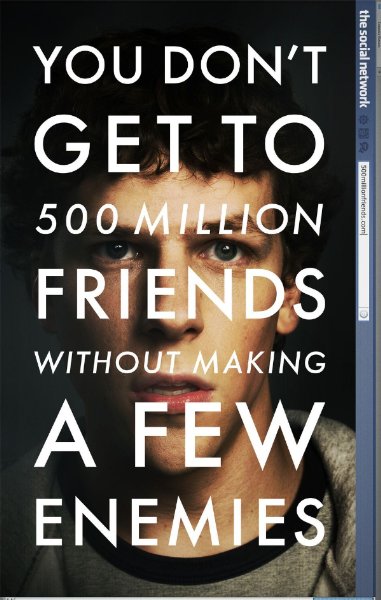 Brilliantly acted, expertly paced, endlessly fascinating, topical and armed with an Aaron Sorkin script shorn of the rat-a-tat cutesy, this film was by far and away the best picture of 2010, with a story that sucks you in immediately.  The protagonist, Mark Zuckerberg, is one you alternatively love and hate, but you always care about.  The loosely historical rise of Facebook in the setting of Harvard is about as fertile ground as you can find for a character rich story of treachery, honor and greed.  There is not a false note (save for the final scene, where a second year law associate tells Zuckerberg the score, but I niggle) or a stock character and your allegiances are constantly tested.
David Fincher, who last directed the masterpiece Zodiac, has made a masterful film.