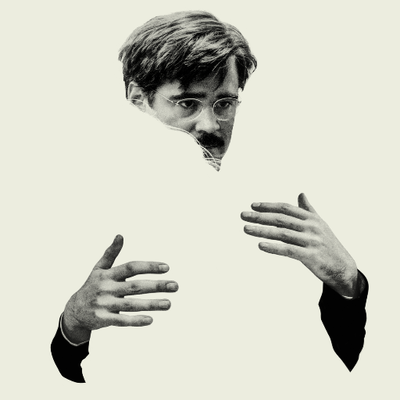 I want to applaud and encourage ambitious filmmaking, and this picture is certainly an example of that.  A man (Colin Farrell) whose wife leaves checks himself innto a facility resembling a hotel, where he is given 45 days to find a new life mate amongst its inhabitants.  If he fails to do so, he will be transformed into the animal of his choice.  Hence, the title.
When the film stayed in the hotel, it maintained my interest.  Writer-director Yorgos Lanthrimos created an increasing feel of dread and desperation as the guests jockeyed for position, and while it was blackest of the black, there was comedy to be found.  But Lanthrimos attempts to mesh this strange land of the bargain into a wider society, with loners (individuals who are as zealous about being single as the hoteliers are about coupledom) hiding out in the woods while the city enforces duos to such an extent that security personnel will harass lone shoppers.  The picture becomes more and more ridiculous and yet, the tone gets darker rather than more whimsical.
It's all too clever by half, and ultimately, casually cruel, to no real end.  Lanthrimos's obvious talents are wasted on this lame social satire.
But don't listen to me.  My tastes for this sort of thing are vanilla to an almost disabling degree, the critics adored it, and it cleaned up at Cannes.