Behind the Candelabra – 1 star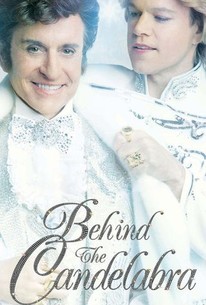 This is Steven Soderbergh's last picture? A flimsy, small biopic about a kitschy figure (Michael Douglas as Liberace) and his boy toy (Matt Damon as Scott Thorson), arguing over dog poop in the mansion, plastic surgery and the fact that Thorson won't agree to be on the receiving end in sex? There is no insight, Liberace's fear of being outed is without nuance, and Soderbergh doesn't have any fun with the Vegas excess, so the film fails as a character study and as a mindless guilty pleasure, ala' Mommy Dearest. At its best, it is a decent VH1 "Behind the Music" as Thorson's descent progresses. Mainly, it is clumsy and pedestrian and really disappointing when we realize this is Thorson's story (Liberace is the reasonable one pretty much throughout).
Douglas has some strong moments, especially during his last visit with Thorson as he lay dying of AIDS, but Damon is way past "boy" much less "toy" (Thorson met Liberace when has was 17 and stayed with him until he was in his mid 20s) and he is unconvincing.
This is the filmic equivalent of Bjorn Borg's comeback and the subject matter is Soderbergh's wooden racket.