Crazy Stupid Love – 3.75 stars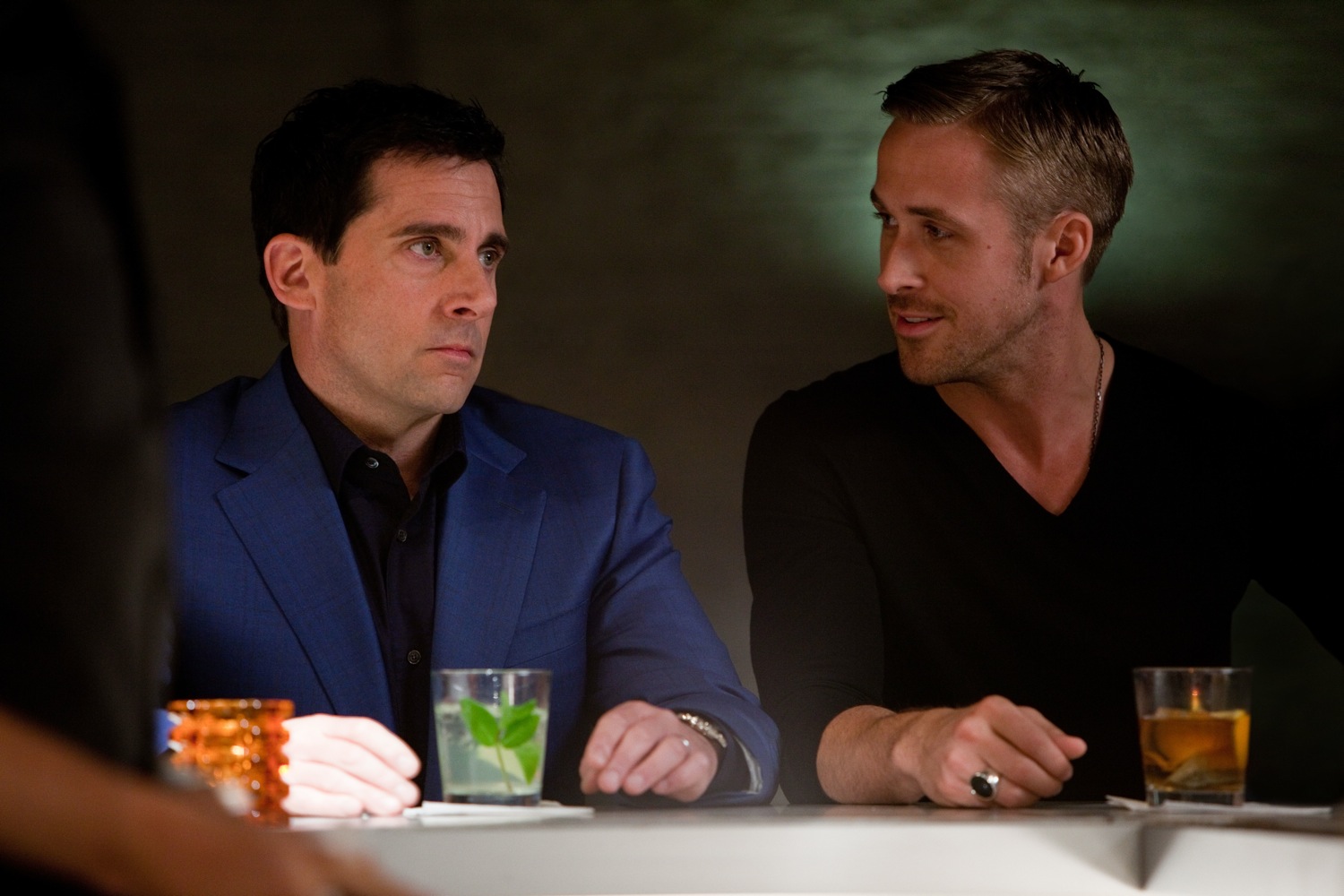 A nice ensemble "bromantric" comedy.  Steve Carell plays the schlub husband thrown over by the "wife in mid-life crisis" Julianne Moore after she flings with an office colleague.  Despondent, Carell retreats to the local singles bar to lick his wounds, where the charming, suave ladies man Ryan Gosling takes him on as a project, ala' Henry Higgins.  Carell is soon quite the ladies man himself but still pining for his wife, while Gosling learns the merits of deeper love with the electric but gawky Emma Stone.
There are some glitches: Carell's sad-sack/nice guy routine is getting a bit stale; the friends of the broken-up Carell and Moore and Stone's lame-o boyfriend are ridiculously stock and unrealistic; Carell's 8th grade son is a little too cloying and hip; and Moore is reprising her flustered role in last year's excellent The Kids Are Alright.
Still, this is cute and mostly funny, and Gosling, who I have been very hard on for his work in The Ides of March (confused) and the wildly overrated Drive (catatonic) is the engine.  His repair work on Carell provides some of the best scenes, and he and Stone have very convincing chemistry.
Also, Marisa Tomei plays a one-night stand who ends up being a teacher of Carell's son.  Tomei just keeps getting better and better looking and more charming to boot.  She can be very dark, as she's shown in The Wrestler and Before the Devil Knows You're Dead, but she's also a deft comedienne, as she showed here and in Cyrus.